Сертификация базовой структуры для развития цифровой модели вашего бизнеса
Для проектирования, управления и эксплуатации критически важной инфраструктуры, от которой зависит ваш бизнес, вам нужно самое авторитетное, обоснованное и неангажированное руководство.

Uptime Institute выполнил сертификацию более 1000 ведущих объектов по всему миру в области проектирования, строительства, управления и эксплуатации ЦОД, выступив в качестве доверенного партнера наших клиентов и задав для их предприятий и рабочих систем курс на решение ключевых бизнес-задач.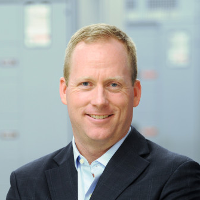 "The Uptime Institute is validation of the processes, the controls, the training program, our team, everything that we have put into place to become the best data center operators in the business. It's a benchmark against other data center operators and that was the main initiative and drive for achieving M&O Certification and committing to M&O Certification across the portfolio."
Майк Кэйзи (Mike Casey), Президент, управление объектами T5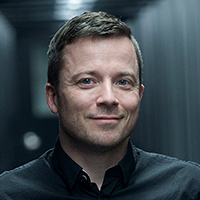 "

IT is a vital part of the operation of a modern health system so that patients can be treated in a timely and proper manner and have their health data safely stored. We are therefore immensely proud that we have become part of the exclusive club of only 41 companies in the world to achieve the Uptime Institute Tier IV Certification.

"
Klaus Larsen, CIO, Region Nordjylland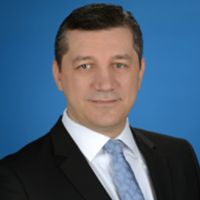 "Uptime Institute provided us with the vision to achieve best in class standards. With their partnership, İşbank attained the first Uptime Institute Tier IV constructed facility certification in Turkey for its state-of-the-art 38 500 square meter data center in Istanbul along with recognition for excellence for infrastructure and sustainable operations."
Önder Ayan, Data Center Manager, İşbank, Turkey
Связаться с нами
Fill out the contact form below and we will follow up with you right away.
Обеспечение достижения лидирующими мировыми брендами ощутимых результатов NEXTDC
Азиатско-Тихоокеанский регион
Асенти (Ascenty)
Латинская Америка
Rogers Data Centres
Северная Америка
LuxConnect
Европа
Sonda
Латинская Америка
Interxion
Европа
Involta
Северная Америка
T5 Data Centers
Северная Америка

Huawei
Азиатско-Тихоокеанский регион
Fujitsu
Азиатско-Тихоокеанский регион
Nomura Research Institute
Азиатско-Тихоокеанский регион
LinkedIn
Северная Америка
TOTVS
Латинская Америка
Salesforce
Северная Америка
PayPal
Северная Америка
Lenovo
Азиатско-Тихоокеанский регион

Etisalat
Ближний Восток
Turkcell
Европа
Entel
Латинская Америка
Mobily
Ближний Восток
Telin
Азиатско-Тихоокеанский регион
УРОВЕНЬ 3
Латинская Америка
Telecom Italia
Европа
Telefonica
Латинская Америка

Government of Botswana
Africa
Kuwait National Guard
Ближний Восток
Tamkeen
Ближний Восток
Dataprev
Латинская Америка
Ministry of Justice of Azerbaijan
Europe/Asia
Bangladesh Army
Азиатско-Тихоокеанский регион

TD Bank
Северная Америка
US Bank
Северная Америка
Visa
Северная Америка
İşbank
Европа
Morgan Stanley
Северная Америка
Royal Bank of Canada
Северная Америка
Sberbank
Россия
AIG
Северная Америка
Itaú Unibanco
Латинская Америка

King Faisal University
Ближний Восток
University at Albany
Северная Америка
Qatar University
Ближний Восток
UMass Medical School
Северная Америка

Chesapeake Energy
Северная Америка
Saudi Aramco
Ближний Восток
Petrobras
Латинская Америка
Hydro-Québec
Северная Америка
Dubai Electricity & Water Authority
Ближний Восток
United Illuminating Company
Северная Америка
Lamprell
Северная Америка
Korea Electric Power Corporation
Азиатско-Тихоокеанский регион Kaiser Permanente
Северная Америка
McKesson
Северная Америка
Security Forces Medical Center
Ближний Восток
King Faisal Specialist Hospital and Research Centre
Ближний Восток
UnitedHealth Group
Северная Америка
Регион Нордьиланд
Европа

Transportation & Industrial
Dubai Airports
Ближний Восток
American Airlines
Северная Америка
CEMEX
Латинская Америка
Istanbul Grand Airport (IGA)
Европа
Airbus
Европа
Southern California Regional Rail Authority
Северная Америка
Turkish Airlines
Европа
RTA
Ближний Восток

Target
Северная Америка
Loblaw
Северная Америка
Falabella
Латинская Америка
Infibeam
Азиатско-Тихоокеанский регион
Prada
Европа
---